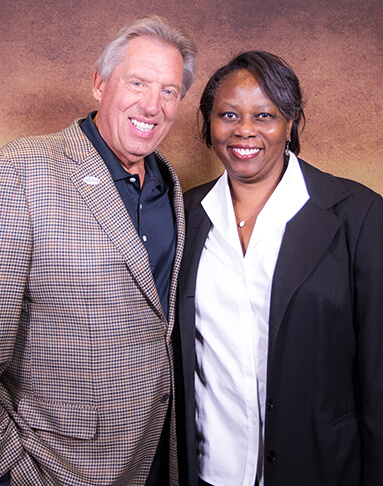 I have a deep and abiding belief that all people have something to offer and that the best way to lead them is to serve them.
I am a seasoned corporate leader with a lifelong commitment to excellence in leadership, personal growth, and development. My purpose is to maximize your leadership potential through self-awareness that leads to sustainable personal growth and discovery.
Rochelle A Woods
Certified John Maxwell Coach/Speaker/Teacher- #1 Leadership guru in the world according to Inc. 2014
Facilitated several Mastermind sessions. The purpose of a mastermind group is to bring together likeminded people who are dedicated and motivated to making effective and lasting changes to their lives in a collective group.
Coached clients to new awareness and how to make major changes in their personal as well as professional lives.
Lou Holtz Leadership Institute-Teacher-Trine University.
I use effective coaching to facilitate people changing and growing in any area of their lives where they desire to make a significant change and to reach their highest potential.
I teach methods to help leaders improve their leadership skills by determining their strengths, developing a personal growth plan, and encouraging them to reach their highest potential.
I create environments where collaborative partnerships are based on mutual respect and trust that bear fruit for individuals, teams and organizations, both corporately and in volunteer based environments.
Download my resumes
---
Leadership coach/Speaker/Trainer
Project Manager